January 10, 2008 | Filed Under Elections
Frank Luntz is doing his best to try and influence the elections.
He led his special "focus group" that he uses on Fox to talk about candidates and help steer public opinion. I think it is a bad habit for our media to start engaging in telling citizens how they should vote. The victor of tonights debate according to Frank Luntz and his "focus group" was Fred Thompson. As his segment was cutting out, he made sure that the audience 'collectively' aided him in slandering one candidate in particular. I'll give you one guess as to the name of that candidate that got smeared by Fox News.
Fox News "Focus Group" — insult to the intelligence of American voters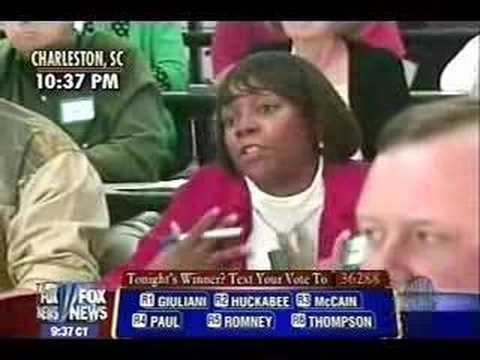 The bias is disturbing, but this shameless attempt to manipulate American voters is a serious problem. The power of journalism and the media is corrupting our American politics and negatively impacting government. How long can we let them get away with this kind of behavior? Anyone have ideas on how we can expose this problem and/or stop these puppet masters from further tainting the public discourse?
Subscribe to the "unAmerican" Revolution RSS News Feed
Visit Sponsor:
the White House Intel Report
or
Subscribe to the White House Intel Report
Comments