August 1, 2008 | Filed Under Deception, Elections, media, Media Bias
WSJ Not Seeing The Big Picture
I knew the moment that Rupert Murdoch snatched up the Wall Street Journal to beef up his media conglomerate, it was destined to go the way of Fox News.  We have issues so important to our country, including a catastrophic national debt, a mess in the middle east, poor public education and health.  Yet, despite what Barack Obama refers to as "the urgency of now," the media wants to roll with non-sense theories about whether Obama is too thin to be elected.
"In a nation in which 66% of the voting-age population is overweight and 32% is obese, could Sen. Obama's skinniness be a liability? Despite his visits to waffle houses, ice-cream parlors and greasy-spoon diners around the country, his slim physique just might have some Americans wondering whether he is truly like them."
It doesn't end there.  I've no doubt that the author was trying to write a light, fun piece on Barack Obama's electability and wasn't looking to provoke a serious conversation.  However, the message that the media is sending to the masses is that America is in such good shape — pardon the pun — that we have the luxury of discussing frivolous issues this election cycle.    Then again, when campaigns are engaging in the "who played the race card first" debates and promoting political ads that attempt to liken Barack Obama to Britney Spears and Paris Hilton, maybe I'm asking for too much from the press.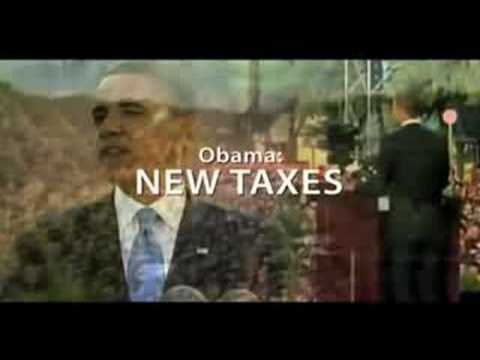 If you read through the article, you can see that there is clearly an agenda being laid out.  This article is about a lot more than Barack Obama's "fitness" and whether or not a fat America will warm up to him.  Here are a few statements attributed to "Hillary Clinton supporters."
"He's too new … and he needs to put some meat on his bones," says Diana Koenig, 42, a housewife in Corpus Christi, Texas, who says she voted for Sen. Hillary Clinton in the Democratic primary.

"I won't vote for any beanpole guy," another Clinton supporter wrote last week on a Yahoo politics message board.
So beneath the superficial and ludicrous theme of the article in one of America's most prestigious news sources, there is a bit of propaganda being subtly pushed.  Of course, for Republicans who enjoy neo-conservative leaders, it would be in their best interest to continue pushing the buttons of Clinton supporters to try and sway them towards their main man John McCain.    For the GOP, the best they can do is play on the prejudices of the masses and through outlets like Fox News and the Wall Street Journal to an extent, they can tell people how to vote.
Regardless of the strategy invoked, Barack Obama will be painted as being different from everyone else and his behavior will be declared unacceptable.  It's sad that following a primary that involved intellectual thinkers like Ron Paul, Hillary Clinton and maybe even Mitt Romney to an extent, all we're left with is a conversation about nothing.  I guess Seinfeld was able to make a career on that particular theme, perhaps our future President will too.
Subscribe to the "unAmerican" Revolution RSS News Feed
Visit Sponsor:
the White House Intel Report
or
Subscribe to the White House Intel Report
Comments