January 11, 2008 | Filed Under deception, Elections, media, TV Ads
Rudy Giuliani's campaign seems intent on releasing highly controversial video ads.  I don't think they see it that way, though.  They probably think these ads are clever, they don't see them as insulting anyone's intelligence.  The campaign needs to badly clear itself of the 9/11 responses to all questions that Rudy Giuliani engaged in throughout his primary campaign.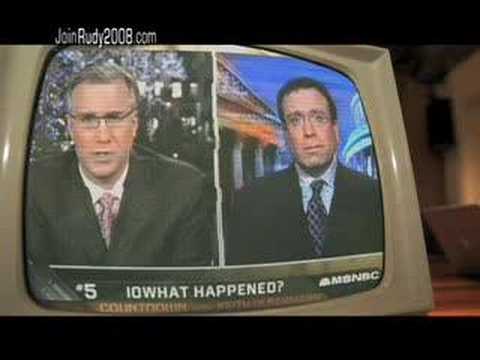 Rudy Giuliani would like you to forget his exploitation of 9/11 and just have faith in government.  That's right, just trust him, I dare you!
Subscribe to the "unAmerican" Revolution RSS News Feed
Visit Sponsor:
the White House Intel Report
or
Subscribe to the White House Intel Report
Comments