March 3, 2008 | Filed Under deception, Gossip, media | Leave a Comment
For hours, the words come pouring out of Abu Omar as he describes his years of torture at the hands of Egypt's security services. Spreading his arms in a crucifixion position, he demonstrates how he was tied to a metal door as shocks were administered to his nipples and genitals. His legs tremble as he describes how he was twice raped. He mentions, almost casually, the hearing loss in his left ear from the beatings, and how he still wakes up at night screaming, takes tranquilizers, finds it hard to concentrate, and has unspecified "problems with my wife at home." He is, in short, a broken man.
February 21, 2008 | Filed Under deception, media, Media Bias | Leave a Comment
What else could explain his latest hardball piece where he grills an Obama supporter?
Chris Matthews has received a lot of flack from Media Matters and other progressive groups that have come out angrily over his targeting Hillary Clinton with his airtime on MSNBC.  I agree to an extent that Chris Matthews has been a bit hard on Hillary Clinton, but my objection has more to do with manipulation than Hillary herself.  It seems that some of his opinions on Clinton were proclaimed with the specific point of tarnishing Hillary Clinton's image.
Now, Chris Matthews nailed a Barack Obama supporter for not being "on the ball" with his support of Barack Obama.
Is Chris Matthews being too hard on "Hardball"?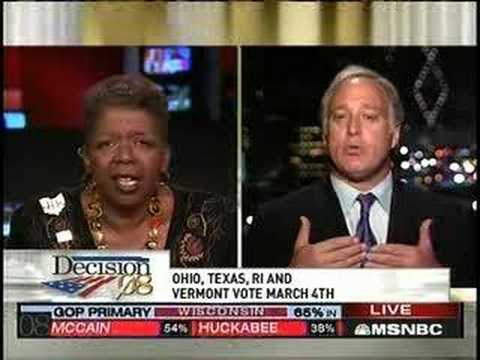 January 29, 2008 | Filed Under deception, Gossip, media, Media Bias | Leave a Comment
January 11, 2008 | Filed Under deception, Elections, media, TV Ads | Leave a Comment
Rudy Giuliani's campaign seems intent on releasing highly controversial video ads.  I don't think they see it that way, though.  They probably think these ads are clever, they don't see them as insulting anyone's intelligence.  The campaign needs to badly clear itself of the 9/11 responses to all questions that Rudy Giuliani engaged in throughout his primary campaign.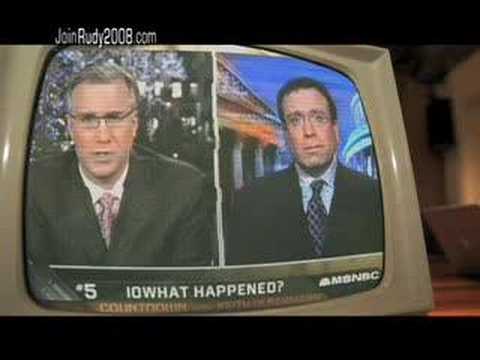 Rudy Giuliani would like you to forget his exploitation of 9/11 and just have faith in government.  That's right, just trust him, I dare you!
January 10, 2008 | Filed Under deception, Elections, media, Media Bias | 4 Comments
 Ron Paul takes on Fox News
During tonight's Republican Debate Ron Paul got slammed by the moderator with a nasty question but he held his own.
After the debate was over, Frank Luntz, the resident Fox News "expert" was spoon-feeding Florida natives with the "winner" Fred Thompson and "loser" Ron Paul.   I've never seen a media network so intent on sabotaging a political candidate.  This should outrage all Americans, conservatives included.  Fox News thinks you are a bunch of idiots, and the way the debate played out… they showed that they have no respect for your intelligence.
December 3, 2007 | Filed Under deception, media, Media Bias, TV Ads | Leave a Comment
Fox News refused to air an add featuring Danny Glover that urges Americans to help rescue the Constitution.   He says that the Bush Administration has served to destroy the constitution and since Fox News is a partisan network, it refused the request.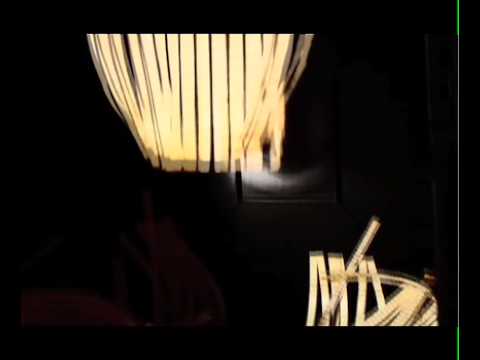 Media Matters reported the story, here's what Fox News had to say about it:
Hi Owen –

We cannot approve the spot with it being Danny Glover's opinion that the Bush Administration is destroying the Constitution. If you have documentation that it is indeed being destroyed, we can look at that.

Sorry about that,

Erin
Strange, it never occurred to me that ads would be turned away like that.  I've seen some incredibly dirty ads pushed on Fox by political campaigns and this one is tame by those standards.
November 30, 2007 | Filed Under deception, Gossip, media | Leave a Comment
The crowd goes wi… wait what? The crowd booed! Serves him right!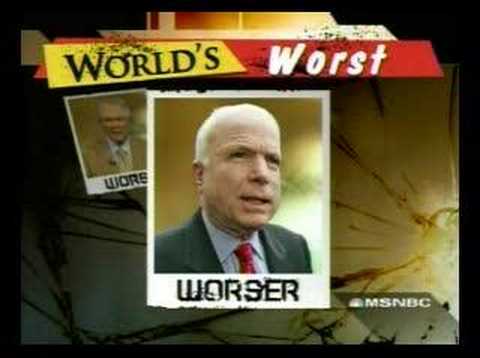 D'oh, no more scare tactics for you jerks! It's too bad, I really like John McCain, I wish he'd stick to his honor and shy away from exploiting the troops.
November 23, 2007 | Filed Under deception, Gossip, media | Leave a Comment
This summer everyone was raving about Hillary Clinton's "new look". Her wardrobe has had somewhat of a makeover and for the most part I think she looks pretty sharp.
Is Hillary's fashion sense really such a big deal? Our nation that is stuck with a multi trillion dollar war, struggling social and racial classes, religious tension, near bankruptcy, a weakened dollar and economy, a terrible educational system, and the list goes on.. yet our news media found time (I'm talking days) to harp on Hillary Clinton's "makeover". If you subscribe to any conservative literature, especially the stuff that comes from the Human Events group, you likely receive the e-mail that says "Hillary Clinton's EXTREME makeover…"
What a joke, our Democracy is crippled and our Constitution is on life support and we're bullshitting over fashion, Hillary's cleavage and whether or not she is "fake". What I know about Clinton — although she is not my top choice– is that she is very intelligent. She actually represents Yale University well, unlike President Bush who doesn't even seem fit for trade school, much less one of the most prestigious universities in the world!
November 17, 2007 | Filed Under deception, media, Media Bias | Leave a Comment
Gotta love Fox News!  This is too much, funny, but damn… are you serious with this b.s.?
Above screen shot was originally posted on the talking points memo.
It's easier to just blame Nancy Pelosi then go after the real reasons why gas prices are soaring:
Iraq War
Corporate corruption
Decreasing resources
OPEC
the world hates us
the dollar is weak
I could come up with a lot of reasons that are related to higher gas and energy prices, but the last thing in my mind is Nancy Pelosi an anti-War and anti-Bush activist who represents the Democratic party as Speaker of the House.
November 16, 2007 | Filed Under deception, Gossip, media, Media Bias | Leave a Comment
I know these people are tightly wound and sexually repressed, but damn!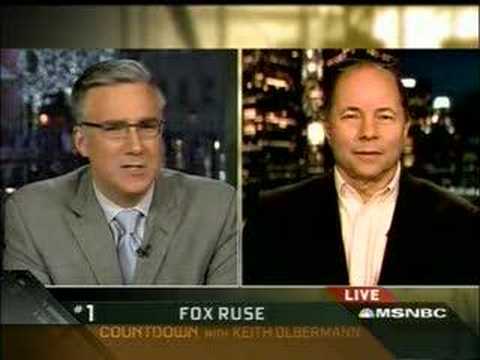 "As ratings continue to go down, smut continues to go up.. a direct violation."
Too funny!