June 19, 2008 | Filed Under government, News, War | 1 Comment
The New York times published an article about the rise of big oil post-Saddam.  Over thirty five years after Saddam Hussein ousted the major oil companies as he rose to power, our major oil companies are looking to get their hands on Iraq.   I guess the bigger question is, "Is the United States ready for the return of big oil?"
April 2, 2008 | Filed Under Elections, government, Interviews, News | 2 Comments
Larry King interviewed Jesse Ventura last night and had a number of interesting questions for the former wrestler-turned-politician.
Mr. Ventura spent most of the interview trying to turn the conversation to revolution and the sham that has become our political system.  He called for destruction of all political parties and said people shoud run on their own merits and that it is the two-party system that has harmed our country, he pointed at the economy and war in Iraq as a joint effort by both parties and insisted that he would never participate as long as the only options for president are Republican or Democrat.
"I never vote Democrat or Republican,… I will pick someone else, a libertarian on the ballot. Someone else. I will not vote for a republican or democrat. I don't do it every election — I wish they would allow none of the above on the ballot."
Ventura says he won't run for President because the bar has been set too high for independents.
 "they make an independent like me jump through 50 different hoops,… every state has different things you have to do to qualify to get on the ballot"
In addition to the criticism of our democratic system for being unfair to independent thinkers, he insisted that he wasn't bitter about his prior withdrawal from politics.  His wife was suffering from illness at the time and he said he would put his family before anything, it was a no brainer he contended.   In all, Jesse Ventura looked like a strong prospect for an independent or libertarian run.
Ventura was certaintly not lacking in enthusiasm, although some of the analysts brought a bit of their ideology to the debate and it did take some of the wind out of his sails.  He wanted no part of the Hillary Clinton / Barak Obama primary discussion, although he did say he respected and admired Hillary Clinton as an intelligent politician, he had no interest in talking about the system in place.
Is it possible that Jesse Ventura will run for President?  No, not very likely, but he did say that if the sham system were replaced with something fair that no candidate would stand a chance.  He called Republicans and Democrats afraid of him because they know that he could beat them with his hands tied behind his back.
March 1, 2008 | Filed Under Elections, government, News | 2 Comments
I've argued it before, and I'll broach the topic again because it's relevant to the times.  Bill Clinton was the Barack Obama before the liberal messiah made it to the fore-front of  American politics.  I've always had an affinity towards Bill Clinton and deep inside lays this hope that if Hillary Clinton wins the nomination, he might rub off on her with his good politicking and charm.  However, Barack Obama is already that person that Bill Clinton was in a lot of ways.  Though Obama does knock on the Clinton years at times, the truth is that the two men are very much alike in their ability to electrify crowds, think independently and appear presidential.
Bill Clinton in 2004, on the politics of fear and hope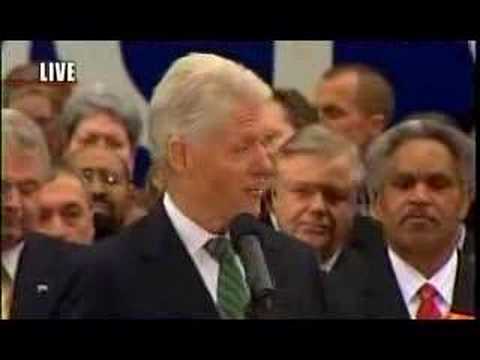 February 26, 2008 | Filed Under Elections, government, News | Leave a Comment
Sometimes a headline just catches your attention, and this article's title certainly caught mine.   Senator Clinton can unite the country by dropping out now!
February 13, 2008 | Filed Under Elections, government, News | 2 Comments
The video below has the potential to devastate Hillary's chances at cracking the youth vote, recall Howard Dean's yelp heard 'round the world? This is much worse!
How NOT to attack Barack Obama's "Yes We Can" campaign: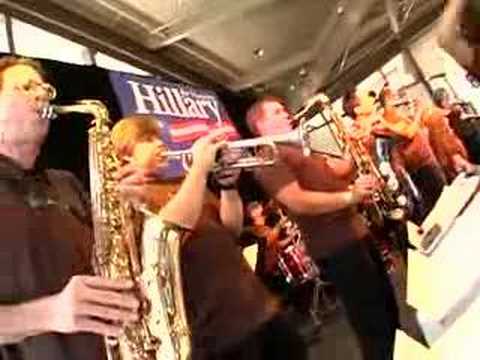 The following is a political opinion, so relax!
Hillary Clinton needs a solution to Barack Obama's avalanche of support
It's no secret, Barack Obama's campaign is inspirational and moving America like no other since JFK and MLK Jr.  Barack Obama is the greatest news to happen to the Democratic party since the nation was prospering (socially and economically) under Bill Clinton's leadership.  Hillary Clinton's biggest problem with liberals and independents is (or was) her stance on the war.  Couple her conservative streak with the twinkle in Barack Obama's eye and it is easy to see where this race is headed.
 Just to be sure, let's look at Barack Obama's video that reaches out to youth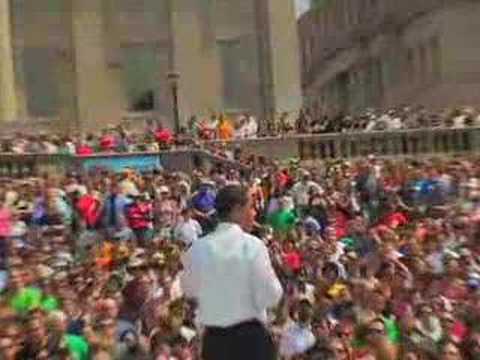 Barack Obama Will Win The DNC Nomination: Clinton needs a Miracle
Suffice to say that super delegates would send America into a further state of disarray if they decide the election for "the party of the people."
February 8, 2008 | Filed Under government, News, War | Leave a Comment
You will not find something like this in the media, but it captures so much that is wrong with war and how sad it is to lose loved ones due to politics. Sadly, many children are dying in Iraq, not only those of Iraqi women, but American women as well. Some day, the war will be over, but until that day comes — we should all band together and pray for a miracle.
February 7, 2008 | Filed Under Activism, government, News, scandals, War | Leave a Comment
It's appalling to see that so many veterans are homeless and/or suffering from mental disease without any support whatsoever from the same federal government that exploits them and ships them off to war.  These men and women fight for America's safety, freedom, and an honor that few Americans would ever understand.   It is unbelievable how quickly our politicians and "supporters" forget the very people that they exploit in order to push political agendas and war.  The problem is obvious, it is a glaring reflection on societal greed and media sensationalism.
The "I've got mine" crowd could care less about the fate of the Americans at the bottom of the food chain who are struggling to get a warm meal and survive another day.  You want to know why they don't give a damn?  Because we allow them to get away with spouting the rhetoric but when the sky comes falling on our heads, we look the other way and blame no one.  For once, we should assign responsibility to those that created the problem to begin with.   Americans should put the burden on the fools who have impoverished further those who were already poor and pushed death upon those who simply wanted to "be all they could be".
February 7, 2008 | Filed Under Elections, government, News | Leave a Comment
 Lieberman has been driving Democrats crazy for some time now.  Many in the party view him as an outsider now, he is no democrat by most liberal standards.  The biggest blow to the party, courtesy of Joe Lieberman, is crossing over on the war issue and giving Republicans a "model" Democrat to point to whenever they deem it necessary.
Lieberman's endorsement of Republican John McCain disqualifies him as a super-delegate to the Democratic National Convention under what is informally known as the Zell Miller rule, according to Democratic State Chairwoman Nancy DiNardo.  Miller, then a Democratic senator from Georgia, not only endorsed Republican George Bush four years ago, but he delivered a vitriolic attack on Democrat John Kerry at the Republican National Convention. The Democrats responded with a rule disqualifying any Democrat who crosses the aisle from being a super delegate. Lieberman will not be replaced, DiNardo said.
Capital Watch has the lowdown on the rule with a lot more detail, in case you're interested.  "Lieberman no longer a super delegate."
February 6, 2008 | Filed Under government, News | Leave a Comment
January 28, 2008 | Filed Under Elections, government, News | 1 Comment