August 1, 2008 | Filed Under Deception, Elections, media, Media Bias | 2 Comments
WSJ Not Seeing The Big Picture
I knew the moment that Rupert Murdoch snatched up the Wall Street Journal to beef up his media conglomerate, it was destined to go the way of Fox News.  We have issues so important to our country, including a catastrophic national debt, a mess in the middle east, poor public education and health.  Yet, despite what Barack Obama refers to as "the urgency of now," the media wants to roll with non-sense theories about whether Obama is too thin to be elected.
"In a nation in which 66% of the voting-age population is overweight and 32% is obese, could Sen. Obama's skinniness be a liability? Despite his visits to waffle houses, ice-cream parlors and greasy-spoon diners around the country, his slim physique just might have some Americans wondering whether he is truly like them."
It doesn't end there.  I've no doubt that the author was trying to write a light, fun piece on Barack Obama's electability and wasn't looking to provoke a serious conversation.  However, the message that the media is sending to the masses is that America is in such good shape — pardon the pun — that we have the luxury of discussing frivolous issues this election cycle.    Then again, when campaigns are engaging in the "who played the race card first" debates and promoting political ads that attempt to liken Barack Obama to Britney Spears and Paris Hilton, maybe I'm asking for too much from the press.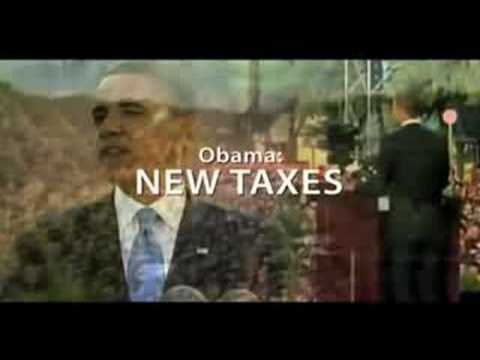 If you read through the article, you can see that there is clearly an agenda being laid out.  This article is about a lot more than Barack Obama's "fitness" and whether or not a fat America will warm up to him.  Here are a few statements attributed to "Hillary Clinton supporters."
"He's too new … and he needs to put some meat on his bones," says Diana Koenig, 42, a housewife in Corpus Christi, Texas, who says she voted for Sen. Hillary Clinton in the Democratic primary.

"I won't vote for any beanpole guy," another Clinton supporter wrote last week on a Yahoo politics message board.
So beneath the superficial and ludicrous theme of the article in one of America's most prestigious news sources, there is a bit of propaganda being subtly pushed.  Of course, for Republicans who enjoy neo-conservative leaders, it would be in their best interest to continue pushing the buttons of Clinton supporters to try and sway them towards their main man John McCain.    For the GOP, the best they can do is play on the prejudices of the masses and through outlets like Fox News and the Wall Street Journal to an extent, they can tell people how to vote.
Regardless of the strategy invoked, Barack Obama will be painted as being different from everyone else and his behavior will be declared unacceptable.  It's sad that following a primary that involved intellectual thinkers like Ron Paul, Hillary Clinton and maybe even Mitt Romney to an extent, all we're left with is a conversation about nothing.  I guess Seinfeld was able to make a career on that particular theme, perhaps our future President will too.
February 21, 2008 | Filed Under deception, media, Media Bias | Leave a Comment
What else could explain his latest hardball piece where he grills an Obama supporter?
Chris Matthews has received a lot of flack from Media Matters and other progressive groups that have come out angrily over his targeting Hillary Clinton with his airtime on MSNBC.  I agree to an extent that Chris Matthews has been a bit hard on Hillary Clinton, but my objection has more to do with manipulation than Hillary herself.  It seems that some of his opinions on Clinton were proclaimed with the specific point of tarnishing Hillary Clinton's image.
Now, Chris Matthews nailed a Barack Obama supporter for not being "on the ball" with his support of Barack Obama.
Is Chris Matthews being too hard on "Hardball"?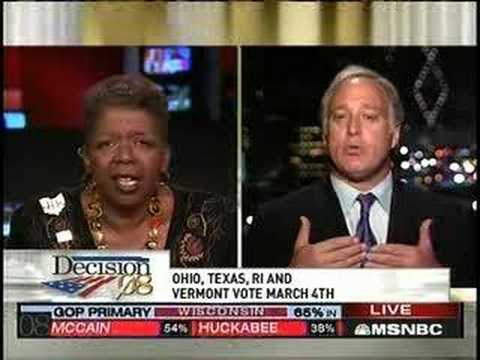 January 29, 2008 | Filed Under deception, Gossip, media, Media Bias | Leave a Comment
January 10, 2008 | Filed Under deception, Elections, media, Media Bias | 4 Comments
 Ron Paul takes on Fox News
During tonight's Republican Debate Ron Paul got slammed by the moderator with a nasty question but he held his own.
After the debate was over, Frank Luntz, the resident Fox News "expert" was spoon-feeding Florida natives with the "winner" Fred Thompson and "loser" Ron Paul.   I've never seen a media network so intent on sabotaging a political candidate.  This should outrage all Americans, conservatives included.  Fox News thinks you are a bunch of idiots, and the way the debate played out… they showed that they have no respect for your intelligence.
December 5, 2007 | Filed Under Gossip, media, Media Bias | Leave a Comment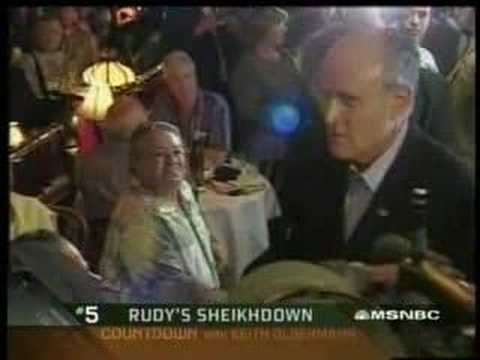 December 3, 2007 | Filed Under deception, media, Media Bias, TV Ads | Leave a Comment
Fox News refused to air an add featuring Danny Glover that urges Americans to help rescue the Constitution.   He says that the Bush Administration has served to destroy the constitution and since Fox News is a partisan network, it refused the request.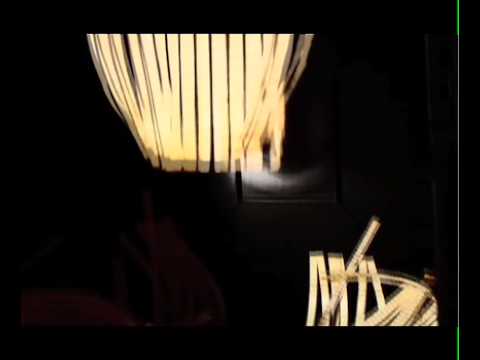 Media Matters reported the story, here's what Fox News had to say about it:
Hi Owen –

We cannot approve the spot with it being Danny Glover's opinion that the Bush Administration is destroying the Constitution. If you have documentation that it is indeed being destroyed, we can look at that.

Sorry about that,

Erin
Strange, it never occurred to me that ads would be turned away like that.  I've seen some incredibly dirty ads pushed on Fox by political campaigns and this one is tame by those standards.
November 17, 2007 | Filed Under deception, media, Media Bias | Leave a Comment
Gotta love Fox News!  This is too much, funny, but damn… are you serious with this b.s.?
Above screen shot was originally posted on the talking points memo.
It's easier to just blame Nancy Pelosi then go after the real reasons why gas prices are soaring:
Iraq War
Corporate corruption
Decreasing resources
OPEC
the world hates us
the dollar is weak
I could come up with a lot of reasons that are related to higher gas and energy prices, but the last thing in my mind is Nancy Pelosi an anti-War and anti-Bush activist who represents the Democratic party as Speaker of the House.
November 16, 2007 | Filed Under deception, Gossip, media, Media Bias | Leave a Comment
I know these people are tightly wound and sexually repressed, but damn!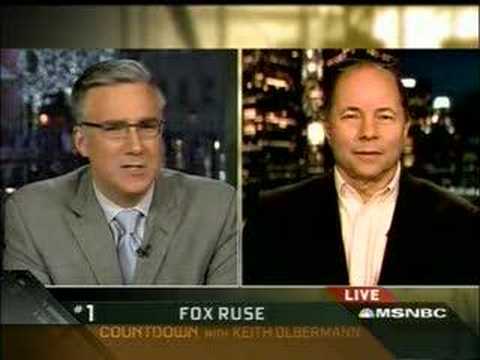 "As ratings continue to go down, smut continues to go up.. a direct violation."
Too funny!
November 16, 2007 | Filed Under deception, Gossip, media, Media Bias | 1 Comment
There's a possibility that Fox News is involved in illegally obstructing an investigation in order to preserve their favorite presidential candidate's (Rudy Giuliani) reputation.
In case you missed the story, here's an excerpt from AOL News (AP article):
NEW YORK (AP) – One-time book publishing powerhouse Judith Regan filed a $100 million defamation lawsuit Tuesday saying her former employers asked her to lie to federal investigators about Bernard Kerik, the former police commissioner who was once her lover, and tried to destroy her reputation.

Regan, who worked for HarperCollins Publishers LLC, said the smear campaign stems from her past intimate relationship with Kerik, who was police commissioner under former Mayor Rudolph Giuliani, and from the political agenda of News Corp., the parent company of HarperCollins.

Regan, 54, says in court papers that News Corp.'s political agenda centers on Giuliani's presidential ambitions. It was Giuliani, a Republican who appointed Kerik police commissioner and recommended him to President Bush for secretary of the Department of Homeland Security.

Kerik had to withdraw his nomination after it was revealed he had not reported the wages he paid to a nanny.
November 13, 2007 | Filed Under Gossip, media, Media Bias | 15 Comments
Fox News – Hypocrisy, Profiteering, "Christian" lovers of Porn and Terrorism: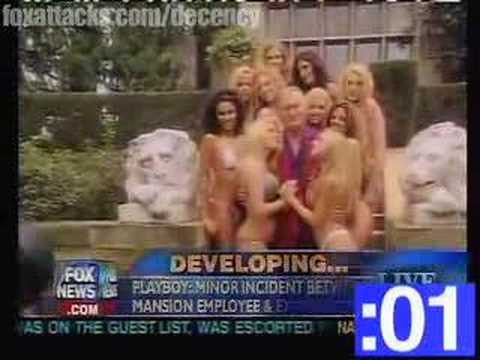 Who says Senator Craig is a black sheep? Perhaps the "sheeple" that follow the Fox News terrorists are all members of the same flock that Craig hails from.