February 16, 2008 | Filed Under Activism, political, Speeches | Leave a Comment
Better late than never.
"Yes we can" movement, Idealism at its finest
Song & video, featuring a star cast, by Will.i.am of The Black Eyed Peas. Inspired by Barack Obama's 'Yes We Can' speech.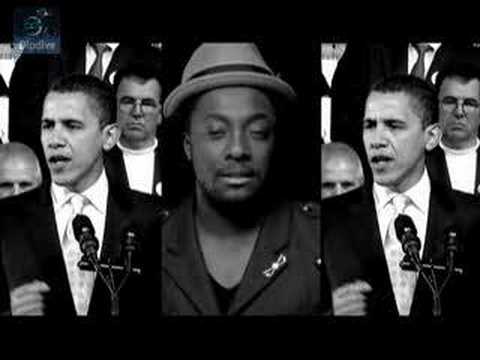 Do you believe?
January 29, 2008 | Filed Under Activism, Humor, political, propaganda, Speeches | Leave a Comment
I watched the state of the union address and I'm sorry to say that I was disappointed by the speech that the President gave.  He seemed intent on hammering his partisan points home and rallying the Republican base.  It may have been good from a political standpoint for Republicans, but it was a disaster in my opinion for the nation.
Congress is woefully divided and a unity message might have been more helpful. Although politics in America is highly polarized, so it could be that a Unity speech would have gone on def ears. Below is a comic that illustrates the point of view of people who aren't in President Bush's ever-shrinking circle.
Read more about the 2008 State of the Union Address.
January 6, 2008 | Filed Under Activism, political, religion, Speeches | Leave a Comment
Mike Huckabee spins a question on religion
It's kind of funny, he pretty much says that if people want to believe they are descended from primates they have every right to believe it. On the question of whether he literally believes that Humans have only been around for six thousand years and that the Bible should be taken literally, he said "I don't know" and said he wasn't around to witness it but whether it is 6 days or six periods is irrelevant to creation.
November 11, 2007 | Filed Under Activism, political, scandals, Speeches | Leave a Comment
Remember when Keith Olbermann called for the President's resignation?
If you're a conservative, you've probably never bothered sitting through a Keith Olbermann segment and at the time there were millions of accusations flying across the Internet it was hard to keep up with all of the allegations. Looking back, I'd have to say that Keith Olbermann's special segment on the President's failures and a demand for his resignation was a pretty powerful piece. It isn't just because it is Keith Olbermann, "a sports caster pretending to be a political pundit", as Fox News clowns call him. What Keith Olbermann did and said is on the minds of millions, if not hundreds of millions of Americans.
Lets face it, the President is only hanging on to the support of the strictly partisan conservatives, and even they are wavering in their loyalty to the President at this juncture. The only thing holding most people's confidence in the President is their pride and fear that a liberal might become our next President.