November 30, 2007 | Filed Under deception, Gossip, media
The crowd goes wi… wait what? The crowd booed! Serves him right!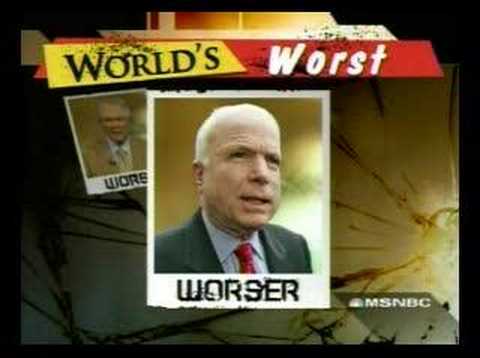 D'oh, no more scare tactics for you jerks! It's too bad, I really like John McCain, I wish he'd stick to his honor and shy away from exploiting the troops.
Subscribe to the "unAmerican" Revolution RSS News Feed
Visit Sponsor:
the White House Intel Report
or
Subscribe to the White House Intel Report
Comments