February 17, 2008 | Filed Under Elections, News
Milwaukee – Wisconsin, Barack Obama fires back at Hillary Clinton for continuing to attack Barack Obama on his speeches.  Obama calls out Clinton on the negative attacks and says that the American people don't want this, they want someone that can inspire people to work together to solve problems.
Barack Obama "Just Words?" Speech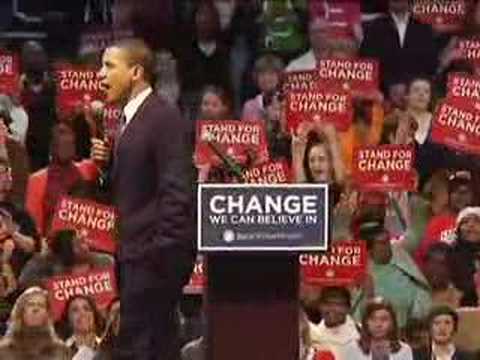 Up until now, Hillary Clinton has had no answers for Barack Obama's surge in momentum.  Her negative attacks are coming off as sour grapes and shooting down idealism and the promise of hope is dangerous for any politician, post-Bush.
Subscribe to the "unAmerican" Revolution RSS News Feed
Visit Sponsor:
the White House Intel Report
or
Subscribe to the White House Intel Report
Comments