November 13, 2007 | Filed Under Elections, News
Al Qaida will murder your grandma and rape your dog if don't vote for Rudy Giuliani!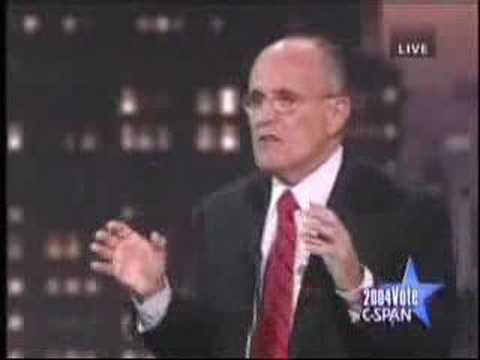 What a tool, I don't understand the fascination with this man in some circles. He represents everything that is wrong with America and happens to be the GOP's best hope at making it into the White House? Oh, how our standards have fallen.
Subscribe to the "unAmerican" Revolution RSS News Feed
Visit Sponsor:
the White House Intel Report
or
Subscribe to the White House Intel Report
Comments