November 28, 2007 | Filed Under Elections, News, scandals
Tonight, during the youtube / CNN debate, I had to smirk at one of his answers. Rudy Giuliani made a 'funny' response on a question about his loyalty to the NY Yankees and why he cheered on the Red Sox during the playoffs. He said something to the effect of, "I'll remind you that when I was mayor of NY, the Yankees won the Championship 4 times. Since being Mayor, they haven't won the world series!"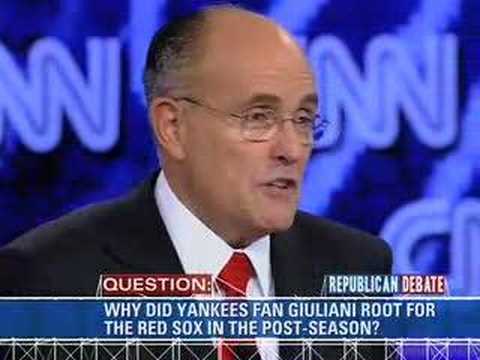 I know he was just joking, but the kind of logic reminds me of this family guy snippet: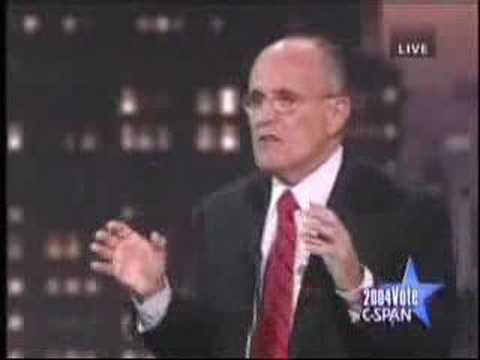 Rudy Giuliani, "President of 9/11″ and the reason the Yankees won four national titles! I wonder what's going to happen with that latest scandal about misusing taxpayer dollars to fund his sexcapades in NY? Maybe Americans will look the other way, the way they've overlooked Valerie Plame Wilson's outting, the Katrina massive government response failure, Alberto Gonzales' lies, the U.S. Attorney firing scandals, Karl Rove's role in all of these major scandals, the Libby conviction and pardon by Bush, and oh let's not forget the false information fed the public while the President attempted to sell the Iraq invasion to the U.S. and world.
Given what we know about the Bush Administration scandals, isn't Giuliani's indiscretion just another drop in the bucket?
Subscribe to the "unAmerican" Revolution RSS News Feed
Visit Sponsor:
the White House Intel Report
or
Subscribe to the White House Intel Report
Comments