August 4, 2008 | Filed Under Activism, War
"The Surge" Propaganda
Most of us are intelligent enough to know that "surge" is nothing more than rhetoric used for the purpose of supporting a failed reconstruction in Iraq.   Even if you choose to believe that the surge is something more than a word used to characterize a failing strategy in Iraq, the fact of the matter is that circumstances in Iraq are no better than they were five years ago.
Desperate Republicans know that they have everything to lose if Democrats wrestle power away from them in 2008.  This so-called "surge" that John McCain has tied himself to is the latest in a string of cleverly manufactured propaganda strategies that will earn him points with the party loyalists, but won't win him any elections.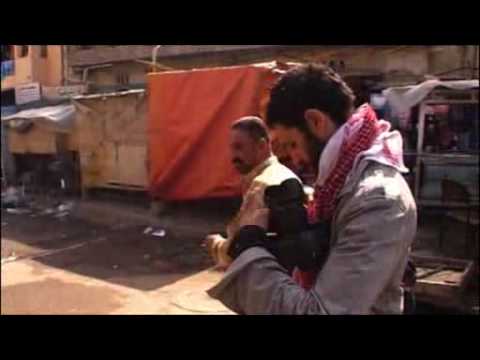 The lacking security aside, remember that the "surge" (TM) was not just a 'positive' way to characterize a build up of troops when America wanted withdrawal, but it also coincided with hundreds of billions of American tax dollars dedicated to paying off the opposition factions in exchange for short-term peace.
What purpose does short-term peace serve anyway?  The only purpose that makes sense is one that would help sculpt world and American public opinion on the matter.  Bottom line, John McCain has tied himself to a political theory that borders on the fraudulent and does nothing to improve our situation from a security or economic standpoint.
Even worse, we're all at home living a lie.  Meanwhile, our soldiers are put in harms way and their way of life is a nightmare that none of us could ever truly understand.  Time to get rid of the pro-war bums and turn the page on Iraq.  One thing we must all remember is that it might not get much better than the current dire situation, but it certainly could get worse.
"The Surge" please, what a bunch of crap!
Subscribe to the "unAmerican" Revolution RSS News Feed
Visit Sponsor:
the White House Intel Report
or
Subscribe to the White House Intel Report
Comments